So, it is time to book a vacation, and you are trying to decide where to travel? What defines a great vacation? It is the tales that you will tell afterwards, right? That is what facebook is all about, too, defining yourself through experience and photos. We invite you to make Colorado the site of your vacation adventures and the background of your epic vacation selfies.  The 
Bed and Breakfast Innkeepersof Colorado
 member inns have enough opportunities to keep you posting for a very long time. We will amaze you with history, legends, stories and experiences to go with the hundreds of selfies that you will shoot in our State.
Booking your vacation stay at a bed and breakfast is also an excellent way to get an unofficial tour guide for your Colorado adventures. Our innkeepers have located in a State that is over 1,500 square miles of varied terrain. Every area has its own fascinating history, and we will happily tell you stories and give advice to guide your daily trips. Our history is fascinating. Man was here in prehistoric times, leaving pictographs on canyon walls. Archaeology students from the University of Colorado are excavating ancient camping hearths in the Garden of the Gods, an area frequented for thousands of years by many Native American tribes. The land was considered sacred, and many tribes met there in peace.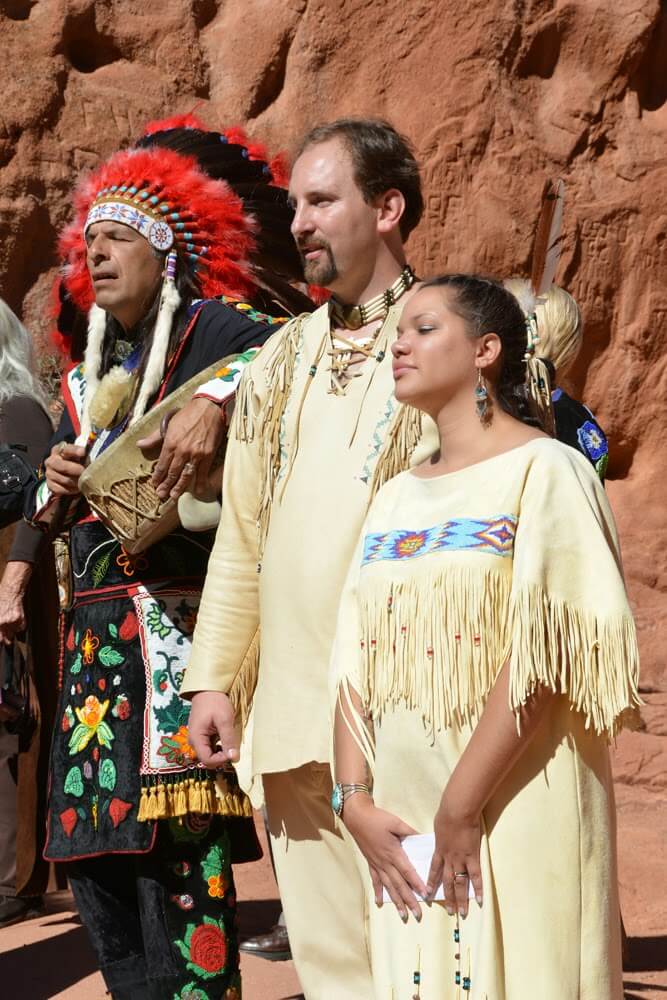 Today,
Garden of the Gods
 is a public park with hiking trails of varying difficulty levels. A family can take a hike on gently rolling paths to accommodate the short legs of their children, or adults can choose more challenging hikes. With a park climbing permit, one can scale several of the mammoth red rock formations using climbing gear. The grandeur of the park is such that it is also used for weddings. One couple staying at a bed and breakfast  created an interesting story to tell their future children about their ceremony. Within an hour, the innkeeper at 
Blue Skies Inn
 uploaded an album on Facebook to post the wedding for all of the elderly relatives who couldn't travel that day.

In the 1800's, pioneers from eastern states came to Colorado in covered wagons using the Santa Fe Trail. The long, dusty trip covered the plains of Colorado with the
Tarabino Inn
 is in the mountain town of Trinidad near Cokedale where coal was mined for the railroads. Your innkeeper will tell you old mining stories and direct you to the nearby mining museum. Photo ops are everywhere in Colorado!
Rocky Mountains beckoning the pioneers to the center of the State. Sometimes mining towns were a destination for a new life –

It was a long trip in a covered wagon from Missouri, usually stopping at 
Bent's Old Fort
 on the eastern plains of Colorado, now a national historic site. If pioneers turned their oxen and covered wagons northwest towards the mountains of the Front Range, they might be headed to areas where gold and silver were mined. Along with enterprising miners, a merchant class sprang up that supplied the miners on their travels. 
The Avenue Hotel
 in 
Manitou Springs
 was an early lodging house for miners on their way to Cripple Creek. In that city, the old brick school was converted to bed and breakfast use as 
Carr Manor
. Innkeepers are always happy to show their guests how their inn was used in Colorado's early days.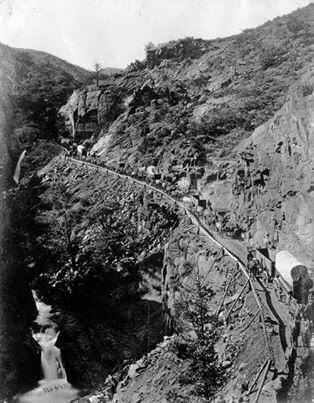 Wagons were loaded with provisions for the mining camps in Cripple Creek from Colorado Springs and Manitou Springs. 
Blue Skies Inn
 was built on the historic property owned by the founder of Manitou Springs, a small mountain town founded around sparkling mineral springs. Three bed and breakfast buildings were designed to fit with the 1872 carriage house which is now used for weddings. Located at the base of Pikes Peak, there are multiple day trips for adventuring and photographing selfies with a backdrop of spectacular mountain views. Whatever direction you head, you'll find a welcoming bed and breakfast waiting for you.
And, oh my!!! breakfasts at our Colorado member inns are amazing. We guarantee that you'll be shooting selfies while you munch them. We've done the math to know that our innkeepers are baking millions of muffins for you.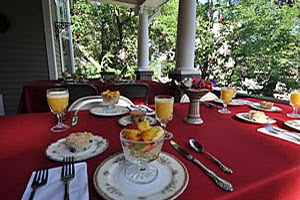 Please visit our 
website
 to search for features that you want to find in the bed and breakfasts that you'll book for vacation fun. Some inns welcome children, and we're a State that is very educational for a home schooling trip. Other inns welcome pets. Several inns are ADA handicapped accessible. Whatever tales of adventure you'd like to tell after your vacation, or whatever background you want for your selfies, Colorado inns are your playground. Our innkeepers invite you to visit us!
If you stacked all of the muffins baked at every bed and breakfast in Colorado each year, would they reach the moon? To enjoy a taste of Colorado bed and breakfasts right in your own home, visit our website at www.InnsofColorado.org and take a tour throughout Colorado to see why you should book now to create new opportunities for your own selfie!
Special thank you for this blog edition contributor Sally Thurston, Blue Skies Inn Bed and Breakfast