Bed & Breakfast Innkeepers of Colorado is pleased to welcome our newest member to the association, adding Ouray to our locations in the statewide group of inns. Each inn member has met standards for comfort, service and housekeeping as well as include breakfast in the rate, offering a traditional bed and breakfast stay.
The Clipper Inn (aka China Clipper Inn) was custom designed as an Inn featuring classic details, quality, comfort and privacy. Thirteen rooms are available to guests which provide elegant and luxurious lodging accommodations. Built by Earl Yarbrough, a Navy Commander and avid maritime enthusiast in the 1990's and opened in 1995, the Clipper Inn was designed to emulate it's Victorian historic neighbors and retain the architectural vintage and character of the town. Most of the rooms are named after famous Clipper ships. With fine mountain views from most rooms, the Clipper Inn offers all the intimate amenities of an inn and the conveniences and privacy of a fine hotel. 
A full, made from scratch breakfast can be enjoyed in the charming dining room or at one of the intimate breakfast tables.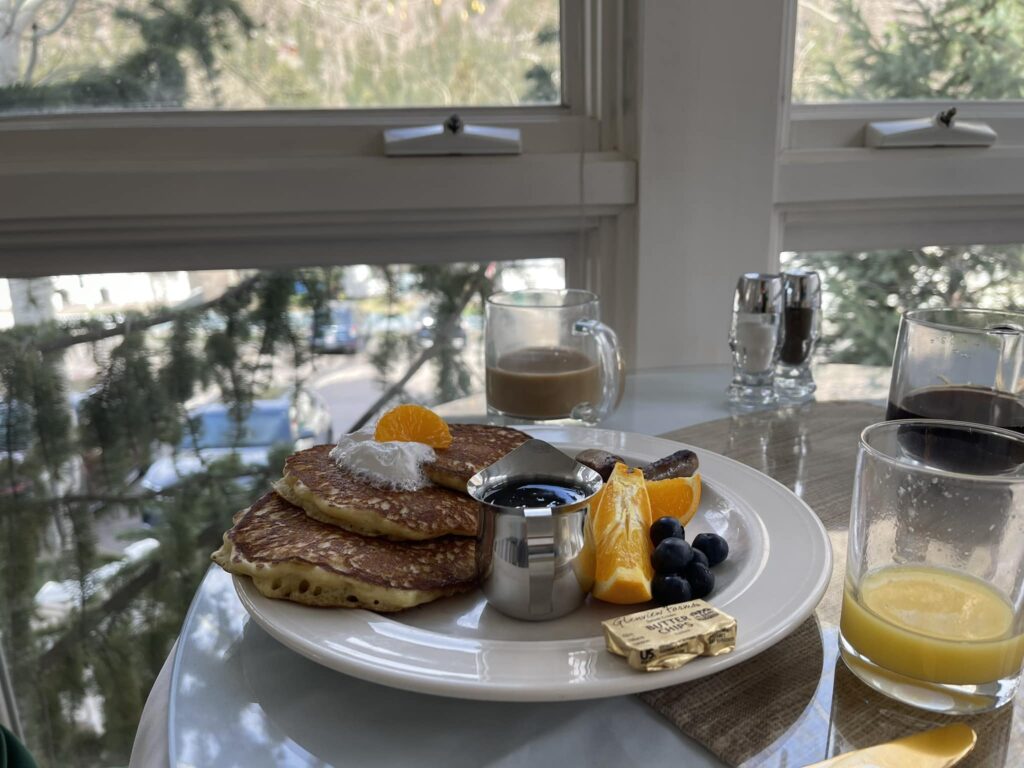 Also known as the Switzerland of America, Ouray is the perfect place for jeeping, hiking, biking and horse-back riding during the warmer months. For the colder months, enthusiasts can ice-skate, snowshoe, ice-climb, snow mobile, or back country ski. Downhill skiers can relax in Ouray and ski in Telluride, only 40 minutes away! Ouray's renowned Hot Springs Pool is a pleasure anytime of the year. Any season, all-year, you'll have fun browsing through Ouray's shops and galleries and dining at the extraordinary restaurants available. Year-round, let the Clipper Inn be your base for your many adventures.
Innkeepers Rich and Linae are always working hard to make The Clipper Inn the finest bed & breakfast in Ouray with the highest standards for quality and service.  They enjoy meeting guests from all walks of life and creating for them an experience they will share with friends and family and take pride in the elegance, comfort, beautiful antiques and unique furnishings of guest rooms.