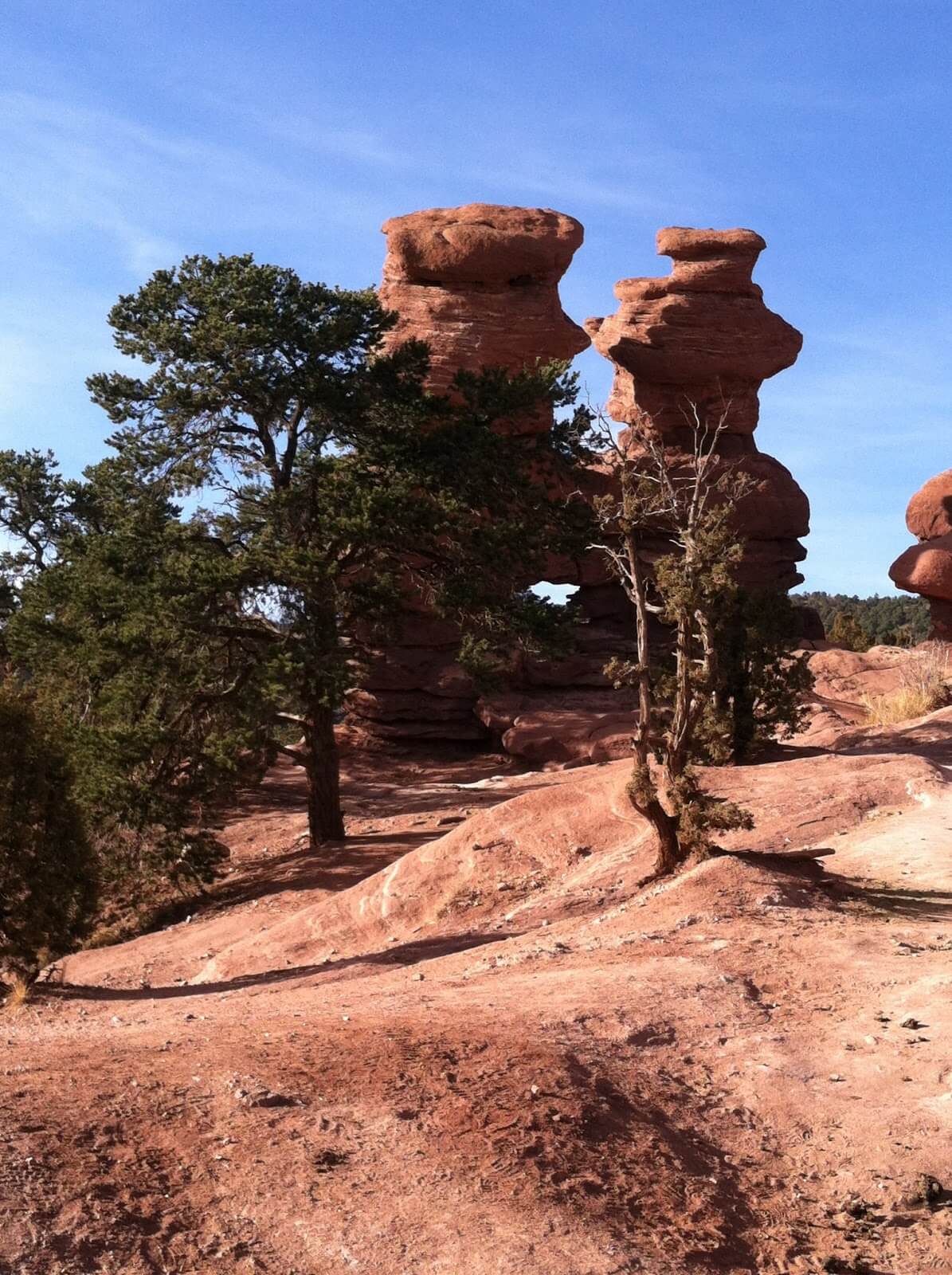 by Linda DuVal – Travel Writer (Special for Bed & Breakfast Innkeepers of Colorado)
Summer brings prime hiking time in the Colorado Rockies. If you stay at a bed-and-breakfast inn that is close to a great trail system or trailhead, it makes life all that much easier for you to pursue your high-altitude passion. And, this is especially true at aBed & Breakfast Innkeepers of Coloradomember inn.
One of the newest and most challenging hikes in the state is the Mount Manitou Incline. Used illegally for years by local residents, the incline is now open to the public, legally. Built in 1907 to haul a tram car up Mount Manitou for visitors to see the views, it was abandoned in 1990 after a rock slide. But the one-mile stair-step-style ascent with railroad ties has continued to lure those who want to challenge themselves.
And it IS a challenge. The base of the Incline starts at 6,530 feet and the summit hits 8,550 feet for a gain of elevation of 2,020 feet in just over a mile. The average grade of the hike is 41 degrees with the steepest grade 64 degrees. If you want to be close to the incline, or to Barr Trail, which ascends Pikes Peak just beyond, you have several choices of B&Bs.
Holden House in Old Colorado City, and the Avenue Hotel and Two Sisters Inn, both in Manitou Springs, are all close to the Incline and Barr Trail up Pikes Peak, one of Colorado's more accessible "fourteeners" — 14,000-foot peaks.
For nearly a quarter of a century, "we have been telling folks where to go" say owners, Wendy Goldstein and Sharon Smith of Two Sisters Inn. "From our door you can easily get to the … Manitou Incline, the always challenging Barr Trail to the top of Pikes Peak, and the leisurely (with incredible views) Intemann Trail. All trails have connections to Section 16, Red Rock Canyon Open Space and the famous Garden of the Gods.
Nearby hikes include the Ute Pass Trail, Longs Ranch Road, Bear Creek Regional Park, and North Cheyenne Canyon. In a short drive there is Horsethief Falls, the Crags and our favorite is Grouse Mountain in Mueller State Park. Time will run out before one would exhaust the possibilities of hiking in this area."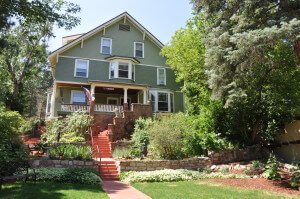 Those trails also are easily accessible from the
Avenue Hotel
and their location in downtown Manitou Springs gives guest easy access to the free shuttle that runs this summer.
"We also have a hot tub and 10 percent discount on massages for hikers," say innkeepers Gwenn David and Randy Hodges.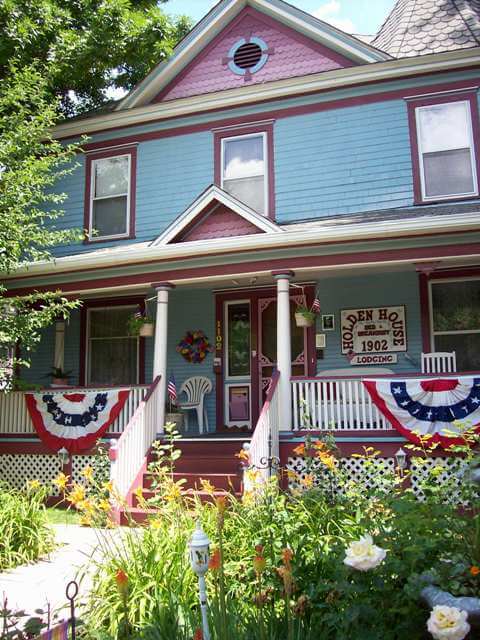 Sallie Clark of Holden House says, "Our central location just minutes from Garden of the Gods, Red Rock Canyon, Bear Creek Regional Park and Cheyenne Canon Park, just to name a few.  It is the perfect place to like to hike! And, you'll want to return to the inn after a day of hiking on spectacular scenic trails, soak in a bubble bath tub for two, relax on the verandah in a porch swing with a glass of chardonnay or peach iced tea during our afternoon wine social or settle down for a quiet rest in a romantic suite."
For cyclists, Holden House is also on a designated bike route on a quiet tree-lined street.  "A full gourmet breakfast… offers the perfect start to your hike in the woods near creeks and waterfalls or a walk through sacred canyons and red rocks surrounded by native American legends.  Wherever your path takes you, Holden House is always a nearby retreat for outdoor enthusiasts," she says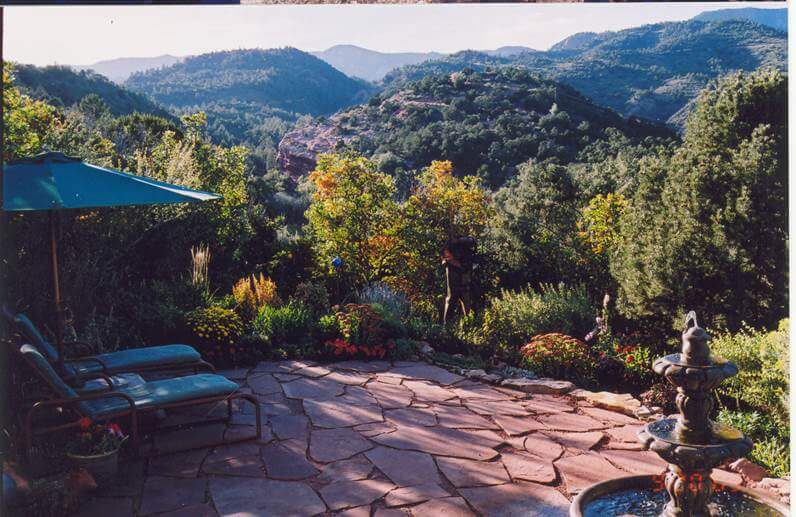 If you're seeking an easier hike in the Pikes Peak region, check out 
Hughes Hacienda
 south of Colorado Springs – far enough to feel remote, close enough to hop into the city for dinner. Hughes Hacienda has great hiking trails on the property and is  5 minutes from Cheyenne Mountain State Park  — one of Colorado's newest state parks. It's also not far from one of the region's best-kept secrets when it comes to hiking trails: 
Aiken Canyon
Nature conservancy. "Both with wonderful hiking trails for beginners to expert hikers," says owner Wayne Hughes.
Away from the Front Range, in the old mining-town-turned- gambling-Mecca, Central City, consider spending a night or two at the 
Hooper Homestead
. Owner Christine Pollock is an avid hiker herself. This year, she is offering one-day customized, guided hikes that include lunch and, afterward, a soak in a hot tub under the stars. Or opt for one of the inn's hot stone massages to soothe sore muscles. "Our B&B is in the heart of some easier Front Range 14-ers (such as) Grays Class 1, Torres Class 1, Mt. Bierstadt Class 2, and Mt. Evans Class 2 (and you can drive up and take a very short hike to the top). As well, we are located 6 miles to the
Golden Gate State Park
 with plenty of hiking trails there. Just minutes away is Centennial Cone Park, which is great for both hiking and biking – a double feature there! I have hiked them all!"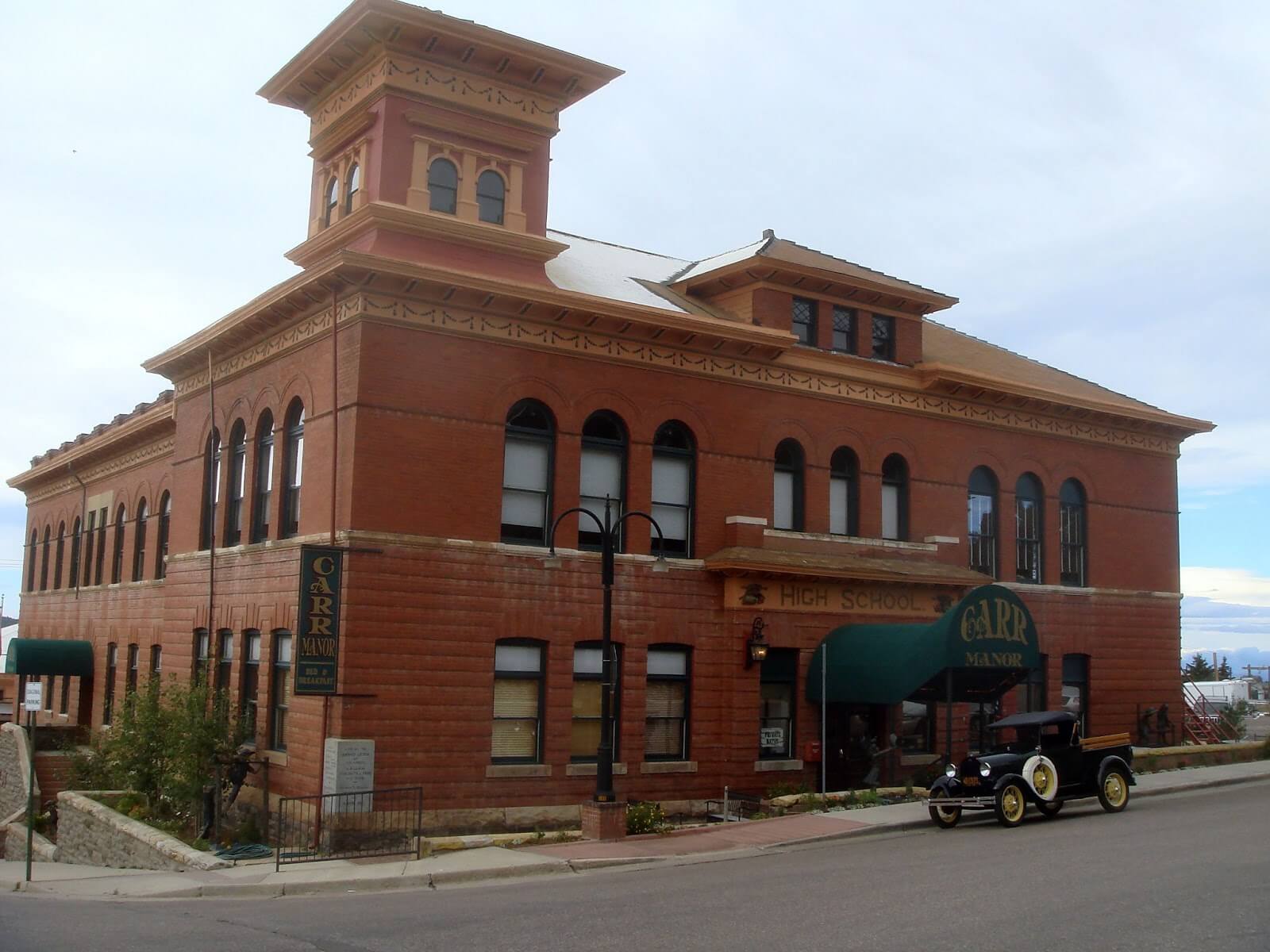 Another Colorado gambling town with its roots in mining is Cripple Creek. Here, at Carr Manor, visitors can do the usual casino-cruising or they can take a great hike. Mueller State Park and Florissant Fossil Beds National Monument are close-by.  "Thousands of folks struck with gold fever made their way into the area on the southwest side of Pikes Peak in the 1890s. Most of them walked or rode horses," says inn owner Gary Ledford. "Their goal was to reach the Cripple Creek Mining District, where newly found gold was bringing promises of easy-found wealth. The Trails of Gold is a series of trails that lead you through the wealth of gold mining that made Victor and Cripple Creek famous."
So take your pick: easy or strenuous, scenic or historic, guided or on your own. Hiking epitomizes the summer experience in Colorado. You just have to find a convenient place to rest your weary bones when day is done.