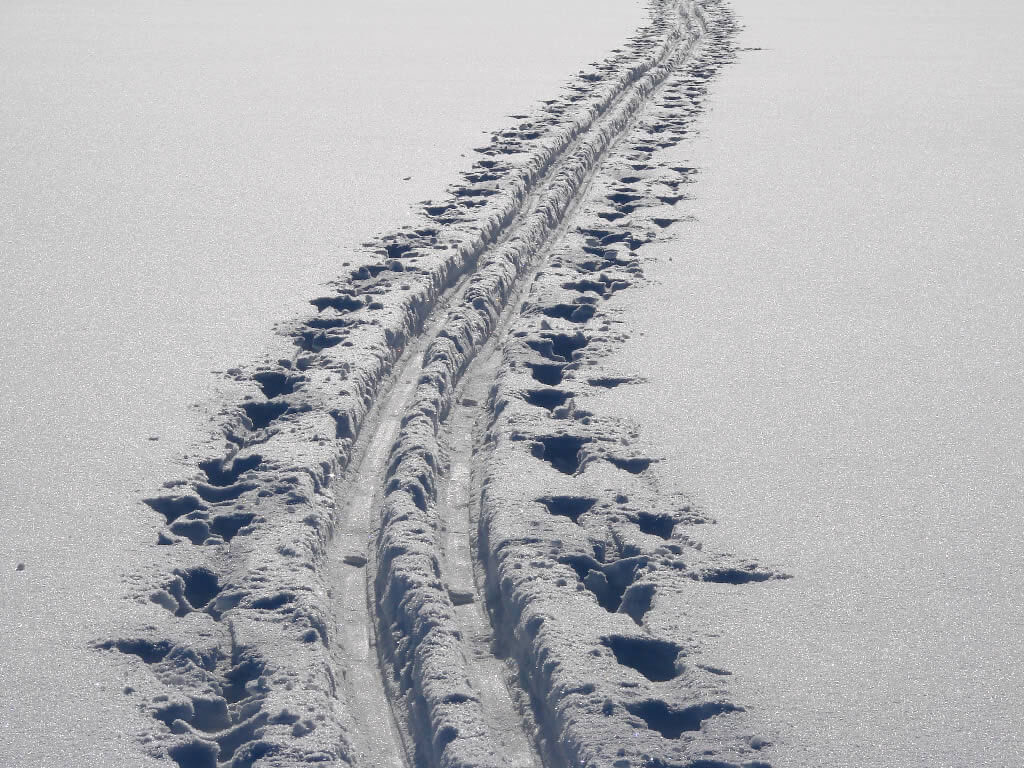 Winter is making its way into Colorado, and snow can regularly be seen on Rocky Mountain-tops for at least part of the day.  And where there is snow in Colorado, there is certainly skiing and snowboarding!  In fact, Colorado offers some of the best skiing in the country, so why not "ski-inn" to a Colorado bed and breakfast!  Whether your spirit takes you on a downhill, snowboard, snowshoe, or cross-country adventure, we have the Colorado inns to provide warmth, comfort, and hospitality after your powder-perfect day.
Please note: Throughout the rest of this post, we will be referring to just skiing. However, you can read "snowboarding" into any downhill skiing reference.
So you may ask:  Many ski resorts have their own lodging options, so why should I stay at a bed and breakfast?
First, there is the ambiance.  Inns are much smaller than resorts, meaning they are quieter, have special little touches that large resorts always overlook, and you can't beat the coziness of a home-like atmosphere.  You also don't have the crowds that often make resorts feel like a true cattle-call of humans!
Second, there is the personalized service.  Many of our innkeepers are skiiers themselves, meaning that they are ready to host visitors who love to ski.  They may have discounts on packages and/or lift tickets, they know how to get to the slopes, and they can tell you the best runs at the nearby ski areas, and those that are friendliest to beginners or families!  Oh, and that tricky mogle hill or spot that's always slick?  They know about those as well, and can give you tips and tricks for a great time at your chosen ski area.
Thirdly, there's the hot and hearty breakfasts that our innkeepers prepare FOR you.  You don't have to try to find food amongst the hustle and bustle of a resort setting.  Just come to the dining area, enjoy a great breakfast, and head out feeling full, warm, and ready to face the slopes!  There's also a good chance that there will be the perfect treats waiting for your return: maybe a hot tub, cocoa/cider/coffee/wine, or even a great little snack waiting for you when you return!
So why is Colorado so perfect for skiing?
For cross-country fun, it's the fact that once we get a base of snow, it doesn't go away until spring… or later!  Pair that with the amazing scenery, and we can guarantee a great Nordic skiing experience.  Nordic skiing can break out almost anywhere there is snow, including the City Parks in Denver, Colorado Springs, Boulder, Ft. Collins, etc., and other open space areas around the state.
For downhill adventure, without a doubt, it's the powder.  And the climate.  And the scenery.  And the amazing slopes.  Okay, so we'd argue that just about everything about downhill skiing in Colorado is better than many places in the country.  If you happen to only have downhill experience in the east, you know how much "fun" a frozen slope can be, how piercingly cold the winds can be, how crowded the slopes are, and you know that the average run is about 1 1/4 miles.  However, when you come out west, the powder makes skiing truly fun instead of a task, the winds are drier and less abrasive, there is WAY more acreage and the runs can be upwards of four miles or more!  Pair that with the majestic scenery, and there truly is no better place to ski than Colorado!
It may be a surprise to learn that skiing is not prominent in all parts of the state due to the glorious winter sunshine and warmer temps enjoyed on many winter days on the Front Range and eastern plains.  If you love hitting the slopes or the flats, then we hope that this high-level guide will help you choose the perfect place to spend your Colorado bed and breakfast getaway.  If you do not see information for your chosen area, please feel free to ask your bed and breakfast innkeeper for more information about nearby opportunities.
Northwest:  For cross-country lovers, the Sulphur Ranger District in Grand County offers trails in the over 400,000 acres of gorgeous acres, and a dozen Ranches and Nordic Centers offer opportunities on their land (cities in Grand County include Fraser, Granby, Grand Lake, Hot Sulphur Springs, Kremmling, Radium, Tabernash, and Winter Park).  Downhill lovers will enjoy:
Arapahoe Basin (near Keystone),
Aspen Highlands (near Carbondale and Leadville),
Aspen Mountain,
Breckenridge,
Buttermilk (near Aspen),
Copper Mountain (near Frisco),
Eagle (near Vail),
Granby Ranch,
Howelsen (near Steamboat Springs),
Powderhorn (near Grand Junction and Mesa),
Snowmass (near Basalt),
Steamboat,
Sunlight Mountain (near Glenwood Springs),
Vail Mountain, and
Winter Park ski resorts.

Southwest:  Cross-country skiing is available at the Crested Butte Nordic Center where over 30 miles of trails is available around the town.  For Alpine fun, try:
Crested Butte (near Gunnison and Carbondale),
Purgatory (near Durango),
Silverton (near Durango and Ridgway),
Telluride (near Ridgway),
South Fork, and Wolf Creek (near Pagosa Springs) ski resorts.
Front Range:  The Clear Creek Ranger District in Clear Creek County (Idaho Springs, Dumont, Downieville, Lawson, Empire, Georgetown, and Silver Plume are here), Canyon Lakes Ranger District in Larimer County (Berthoud, Estes Park, Fort Collins, Johnstown, Loveland, Timnath, Wellington, and Windsor are here),
Estes Park, Boulder, and Gilpin County (Black Hawk, Central City, Nevadaville, Rollinsville, and Russell Gulch are here) offer a total of over 50 different trails and recreational areas where cross-country skis are welcome.  Downhill ski resorts include:
Eldora (near Nederland and Rollinsville),
Loveland Ski Area (near Georgetown), and
Winter Park (actually in the Northwest, but close enough to call ours as well).

Denver:  While there is no skiing in Denver, proper, a short drive into the mountains will provide plenty of on-snow fun.
South Central:  Leadville and Tennessee Pass Nordic Centers offer over 30 miles of trails for cross-country exploration.  For downhill, try:
Monarch (near Salida), and
Ski Cooper (near Leadville).

Northeast:  Sanctioned skiing activities are yet to be developed for this area.
Southeast:  Sanctioned skiing activities are yet to be developed for this area.
Specifics about cross-country skiing are available online for Ranger Districts and Nordic areas, and downhill skiing areas.
Ski the "Gems"
A number of the above-mentioned downhill resorts are considered Gems: lesser-known resorts that provide excellent ski and snowboarding experiences.  Most offer a less-crowded, more relaxed environment where learning and families are both welcomed and a common occurrence.  While we won't go into which ski areas are considered Gems, know that if you plan on making several visits to Colorado during ski season, it may be worth looking into the 2012-2013 winter season Gems Card which offers special discounts on these particular resorts (some blackout dates apply).
With so many skiing and snowboarding opportunities, you can't go wrong with a winter vacation to a Colorado bed and breakfast inn!  We hope to see you this winter.