Set on a ridge outside of Woodland Park, overlooking snow-capped Pikes Peak, the 
Edgewood Inn
 makes the perfect winter retreat. This newest member of the 
Bed-and-Breakfast Innkeepers of Colorado
 association celebrates winter and the holiday spirit in a big way.
Last year, they decorated 45 Christmas trees! They had help, says innkeeper James Maloney. Tweed's, a home decorating store in nearby Woodland Park, aided their efforts when they were the focus of a holiday home tour. This year, they did it themselves and cut back to about 20 trees.
"It was still a lot of work," admits Maloney, who manages the inn for owners Kathy and Dean Buysse, a couple who hail from Minnesota.
The inn is relatively new – it opened in 2012. It's a modern geothermal house, but the look is old-fashioned, with window seats, glass door knobs and lovely woodwork, a la early 1900's Arts and Crafts design. The main floor has public areas and one guest room, There's a loft over the garage and
three guest rooms on the lower level.  A farm-style breakfast is served every morning, with lots of variety, but the homemade hash browns are a guest favorite, Maloney says. Cookies and muffins are usually available for nibbling and there is a light snack with libations provided every afternoon. Dinner can be found at one of Woodland Park's nice restaurants, just five minutes away.
But back to those Christmas trees. Each one has a theme, but Maloney thinks his favorites are the "bird tree" and the "angel tree."  The 5,000 square feet of decking also gets the holiday treatment with wreaths and garland.  After Christmas, the obvious holiday stuff is removed, but the winter theme remains till spring, Maloney adds. Guests also can go for winter walks, take up snowshoeing (you can borrow some on-site) or curl up by the fire with a good book or movie.
It's a real retreat," Maloney says.
The Edgewood Inn is getting into the events and wedding business, too. Though it only has the five rooms, it can handle up to 150 people for a party. The public areas include a 900-square-foot dance floor in the Saloon and a gazebo out back is complete with a stage for a band.
"We have journals in all the rooms, so guests can write down their impressions of their stay," Maloney says. "The words we most often see are 'gracious' and 'hospitality.'"
For more information, access the Bed and Breakfast of Innkeepers of Colorado website and the Edgewood Inn page.
More holiday décor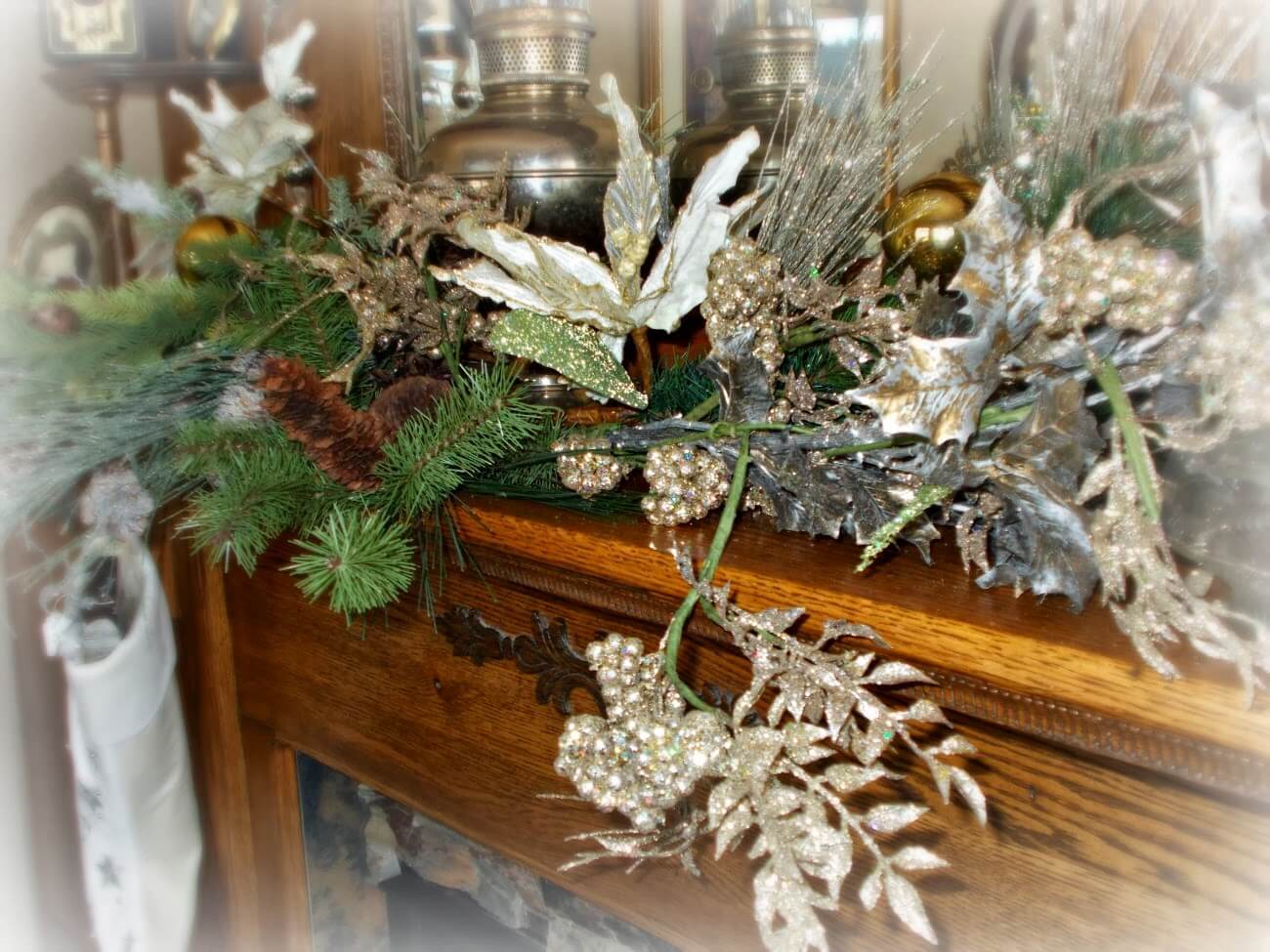 In response to our query for holiday decorating ideas, innkeeper Gwenn David of the
Avenue Hotel
 in Manitou Springs, says: "We put up two trees, one in each of our parlors. One is our family tree and the other is the library parlor tree, the fancy tree. The latter tree is themed, with burgundy and silver bulbs, delicate bird ornaments, hand-tied ribbons and a gorgeous tree topper. Beneath it is a vintage village with hundreds of classic village pieces.
They make a 7-foot-tall snowman from papier mache and batting. He greets guests, standing in the entry on his glistening snowbank. For instructions on how to make the snowman, visit their blog link on the Avenue Hotel page at the Bed and Breakfast Innkeepers of Colorado website.
The staircase is wrapped with greens and ribbons. The mirrors and chandeliers also are decorated. A snowman figurine collection and snow babies are all about. Each of the nine guest rooms is decorated with greens and bulbs and a small tree, she says.
Outside, icicle lighting hangs from the soffits, the hand rail is adorned with giant pine cones and hand-tied ribbons and blows, and the rail around the porch and doorway are swags with greens, more ribbon and bows. At night, the vintage Santa and Tin Soldiers light up and a laser light show dances across the face of the house to the tune of Christmas carols.
That's the spirit!
Holiday Recipe from Bed & Breakfast Innkeepers of Colorado
Grandma Bea's Melt in Your Mouth Sugar Cookies for the High Altitude
from Edgewood Inn
1 cup butter at room temp
3/4 cup sugar
1 cup powdered sugar
1/3+ cup vegetable oil
2 eggs
1 teaspoon vanilla extract
4 1/4 cups flour
1 teaspoon baking powder
1 teaspoon salt
1 teaspoon cream of tartar
Instructions: Cream butter, sugar, powdered sugar and vegetable oil.
Add eggs and vanilla.
Sift together dry ingredients.
Add to cream mixture.
Roll into walnut size balls.
Flatten with the bottom of a glass that has been dipped in sugar.
Sprinkle with colored sugar for the season.
Bake at 350 degrees for 8-10 minutes.
Cool on rack.
Store in airtight container.
They can be frozen