Colorado B&B offers for that "special" someone!
All over our great state of Colorado, local bed and breakfast inns (B&Bs) are opening their doors for some fabulous getaways and specials. Take a quick break from the holiday rush,  make plans for a romantic stay or buy a gift certificate for that someone who has everything.
Old Town GuestHouse in Colorado Springs – CHRISTMAS SPECIAL: "Christmas Teas/Coffees" –  Celebrate with Friends & Family Over Lucious Scones, Devonshire, Finger Sandwiches & Desserts!  $17 + tax. JANUARY SPECIAL: "Melting Icicles": Sunday – Thursday: All Steam Shower/Hot Tub Rooms 50% Savings! FEBRUARY SPECIAL: Valentine's in February for a "Valentine Luscious" getaway. Share a Strawberry Bouquet, some Bubbly(alcoholic or non), a wonderful "Snuggle" Blanket, and a special long stemmed red rose with your loved one. $89 + tax.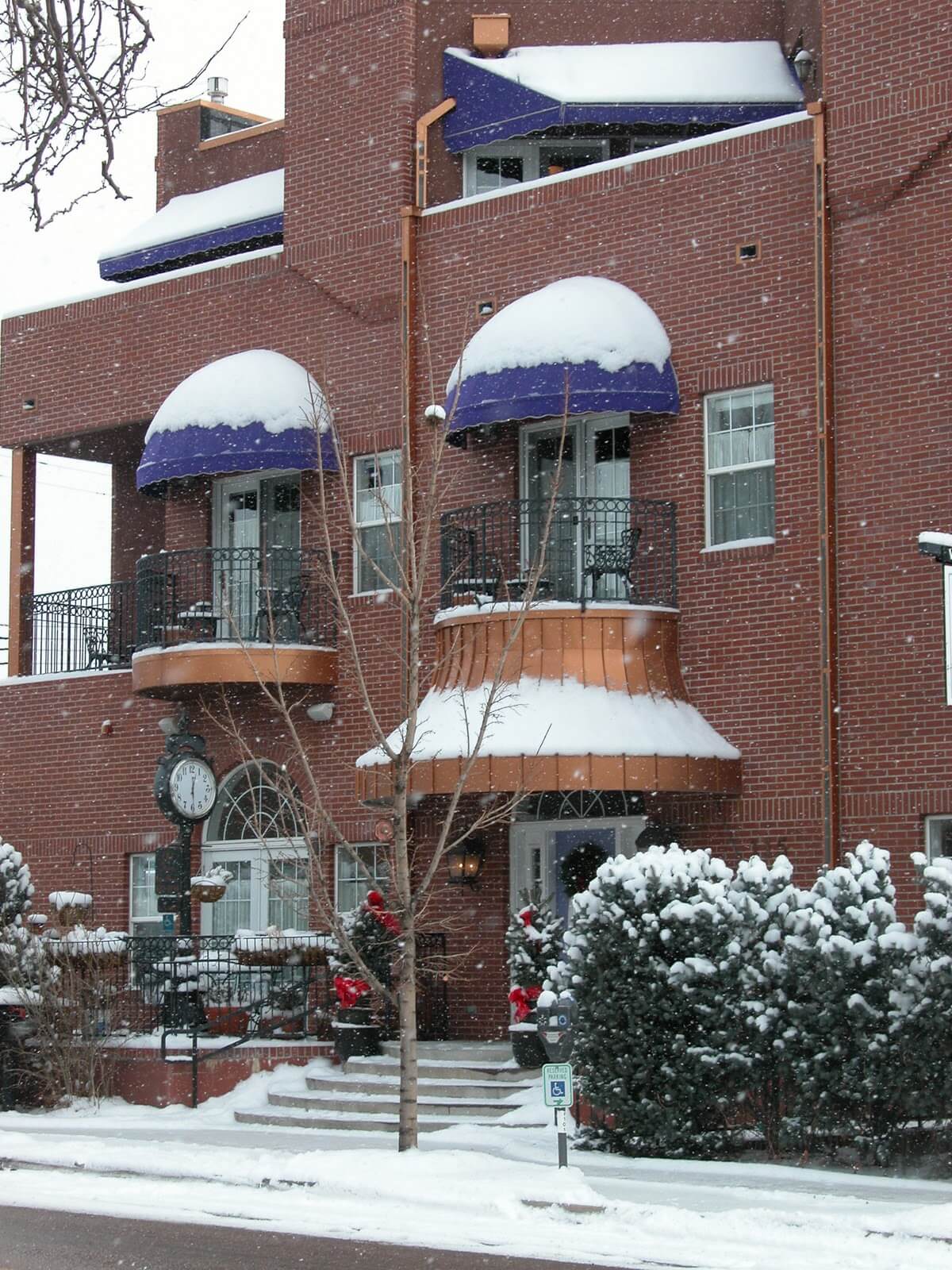 Mountain Goat Lodge in Salida: ONGOING: You'll be "getting your goat" with a minimum of 10 days notice the inn is offering classes to guests interested in learning how to care for egg laying hens, dairy goats, home dairying (yogurt, cheese, buttermilk, milk). This class is offered for $65.00 per person and is 4 hours long.
Holden House 1902 Bed & Breakfast Inn in Colorado Springs – CHRISTMAS SPECIAL: "Great Christmas Gift Certificate Giveaway" with holiday appeal for gift certificates purchased through December 31st. Purchase a one night stay (for a Sunday through Thursday stay) for just $77.50 plus tax and use by April 2011. This is 1/2 off the standard rate which includes all the Holden House amenities of full breakfast, suites with fireplace, tub for two and afternoon wine social.  FEBRUARY: Celebrate the whole month of February with our "Hearts and Flowers" special. Includes handmade chocolate truffles, champagne, flowers and breakfast ensuite. Contact the innkeeper for details.
The Black Dog Inn located in Estes Park – NEW YEAR'S EVE SPECIAL: Stay two nights and receive a free bottle of Champagne or wine. Our luxury cabins will be the same price as our deluxe suites so book soon! JANUARY SPECIAL: For the whole month of January, stay two nights and receive the third night free.  FEBRUARY SPECIAL: Our Valentines Day special is good from Feb.11th-14th. Stay two nights, receive a free bottle of Champagne or wine with rose petals upon arrival.
AND MORE NEWS! Silver Queen Bed & Breakfast in Georgetown, Colorado receives presigious award. Silver Queen Bed & Breakfast was selected as one of the Best B&Bs of the West & Rockies in the Best of BedandBreakfast.com Awards, 2010-2011. The awards are based on nearly 50,000 independent reviews submitted to the online B&B directory and reservation network. "The Silver Queen earned stellar reviews from inngoers for its quality accommodations, breakfasts, amenities and wonderful hospitality and service," noted BedandBreakfast.com's Sandy Soule. "It is an honor, and I thank my guests for the positive reviews that resulted in this award," says Joyce Jamele, Silver Queen Bed & Breakfast's innkeeper. "It is gratifying that guests took the time to praise so many aspects of the Silver Queen."