Get "All Aboard"
 for a bed and breakfast vacation you'll long remember by riding-the-rails and returning to a lovely B&B before or after your unique railroad excursion. Colorado is known for it's scenery and there's no better way to see out-of-the-way back country views then from a train. Here are our top choices for you to climb aboard a rail car and become the conductor of your own bed and breakfast getaway. 
 For a listing of all the Bed & Breakfast Innkeepers of Colorado member inns, click here.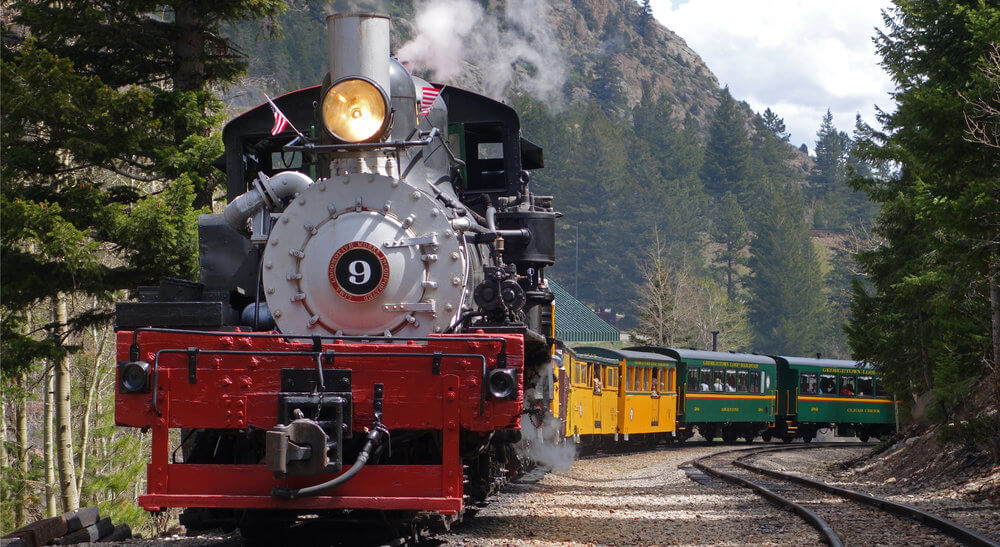 Georgetown Loop Railroad
(Georgetown, CO) – This was one of Colorado's first visitor attractions. Completed in 1884, this spectacular stretch of three-foot narrow gauge railroad was considered an engineering marvel for its time. In 1973, the Colorado Historical Society began restoring the railroad and its 978-acre Georgetown Loop Historic Mining & Railroad Park. 
Cumbres and Toltec
(Antonito, CO) – Experience the Authentic West aboard the Cumbres & Toltec Scenic Railroad, an historic narrow-gauge steam railroad. Recognized as America's Highest and Longest Narrow Gauge railway.  Designated as a National Historic Landmark; Spectacular remote mountain railroading through tunnels, high trestles and 10,000 foot mountain passes.  64 miles of WOW!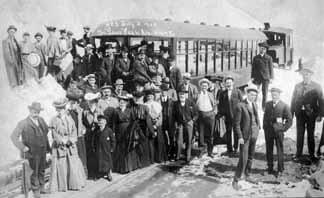 Pikes Peak Cog Railway
 – (Manitou Springs/Colorado Springs, CO area) – The modern age of the Manitou & Pikes Peak Railway began with the requisition of railcars from the Swiss Locomotive Works in Winterthur, Switzerland. In the early 1960's, as tourism began to increase in Colorado, the Railway needed additional equipment, but the General Electric Company was not interested in the project. With that in mind, Mr. Thayer Tutt, President of the Railway, traveled to Switzerland to arrange for modern railcar acquisitions. Travel on the World's Highest cog train, ascending Pikes Peak in all seasons. Enjoy the invigorating grandeur! Climb to 14,115 feet and experience the magnificent panoramas that inspired the song America the Beautiful.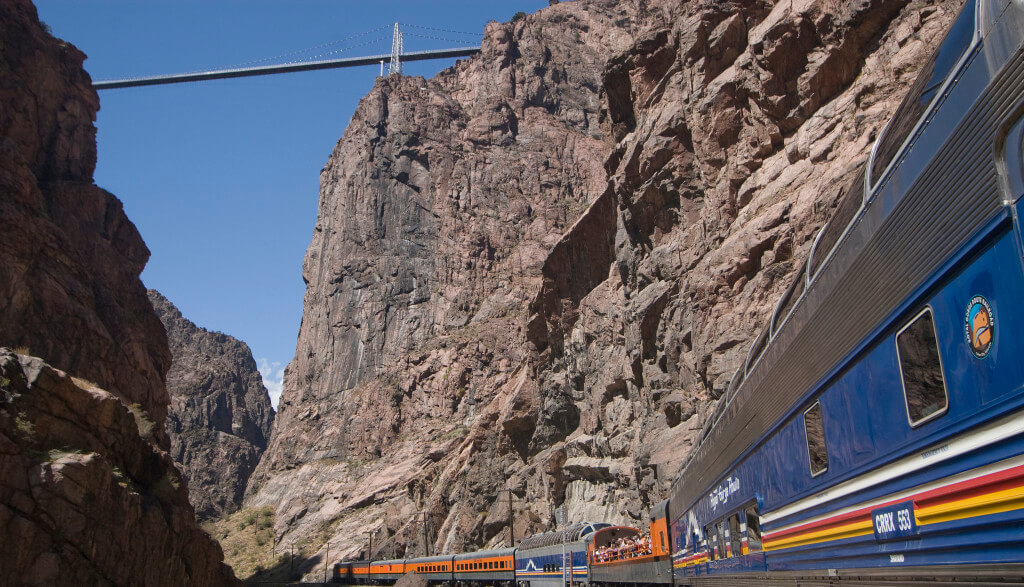 Royal Gorge Scenic Train
 – (Canon City, CO) – Climb aboard Colorado's most scenic train for a journey through the spectacular Royal Gorge. Since 1879, these tracks have followed the winding, tumbling Arkansas River deep within the soaring, 1,000-foot granite cliffs of Colorado's grandest canyon. The Royal Gorge Route Railroad offers daily departures with several classes of services to choose from, including coach, club, and glass-topped vista domes, first class lunch, dinner, and murder mystery trains. Locally sourced and organic entrees prepared fresh in all classes of service while you enjoy the spectacular views.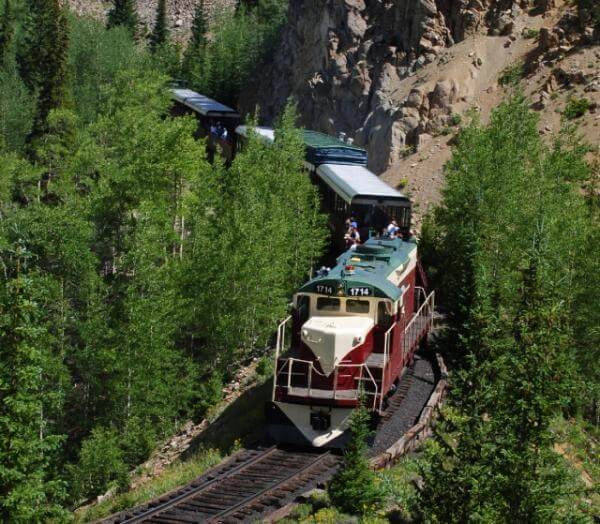 Leadville, Co and Southern Railroad
 (Leadville, CO) – A spectacular railroad trip in the Rocky Mountains. Incredible views of Colorado's two highest peaks, colorful wildflowers and majestic aspen groves. Escape to the wilderness while enjoying an on board narrative of Leadville's colorful past. This is the perfect way to relax in the mountains. Each trip lasts 2 and 1/2 hours and provides ample opportunities for photos. Kids have a chance to meet the engineer. Join one of the summer wildflower or fall specials, or even take advantage of an engine or caboose ride.
Durango Silverton Narrow Gauge Railroad  (Durango, CO) – Experience the adventure of traveling by a historic coal-fired, steam-powered locomotive on the same tracks miners, cowboys and settlers of the Old West took over a century ago. Wind through spectacular and breathtaking canyons in the remote wilderness of the two-million-acre San Juan National Forest for an unforgettable journey. The train stops in the historic town of Silverton, and leaves time to explore Colorado's rich history before returning back to Durango. This is one of Colorado's best scenic views and offers beautiful photo opportunities.
Cripple Creek and Victor Narrow Gauge
 (Cripple Creek, CO) – A treat for railroad and history buffs, kids and the whole family. Departing from an 1894 vintage depot, the brightly painted Cripple Creek & Victor Narrow Gauge Railroad runs along four miles of track as it takes passengers through forested high-country scenery.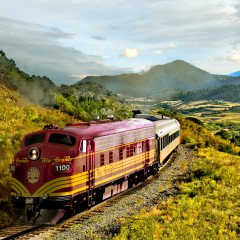 Rio Grande Scenic Railroad
 (Alamosa, CO) – This railroad offers a unique concert experience accessible only by train! Just named by USA Today as a Top 10 outdoor concert venue in the country.  See Grammy award winning artists and top western folk artists perform at 9,400 feet at a green concert venue built by and for the railroad. Concerts are available on weekends June through September. An excursion train rides over historic La Veta Pass are an excellent way to take in the scenery of the Southern Rockies. Visit the quaint town of La Veta., see wildlife, hear Colorado history and ride through tunnels to steep elevation. Have your camera ready to capture the rails at Horseshoe Curve. Excursions are available May through October.
Colorado Railroad Museum
 (Golden, CO) – Bringing Colorado railroad history to life year-round at the Depot Museum featuring more than 100 engines, coaches, cabooses and freight cars on the scenic rail yard. You can also see the renowned library, roundhouse restoration facility and working turntable. Train rides every Saturday, daily throughout the summer. Events throughout the year.
*Information and photos provided for this blog through the State of Colorado's Colorado.com website and through individual websites to which direct links have been included. General information on Colorado's scenic railways can be found here…