Colorado Springs, CO –
Bed & Breakfasts have become one of the most popular "getaways" for the vacationer, the romantic, and the seasoned business traveler. In addition to providing comfort and hospitality, the delicious scents of a gourmet breakfast awaiting your arrival at the breakfast table will tempt your tastebuds at every bed and breakfast inn. Now, you can take that experience home with you, when you purchase Bed & Breakfast Innkeepers of Colorado's (BBIC's) new
"Colorado Culinary Inn-Spirations"
cookbook. Whether you're an experienced chef or just beginning to discover your culinary talents, a journey through our bed and breakfast kitchens will be sure to please your palate.
"Colorado Culinary Inn-Spirations"
is the fourth edition recipe collection published for BBIC which includes over 100 delicious and tested recipes from the finest Colorado B&B inns. You'll be tempted with everything from Easy Spring Frittata to Rocky Mountain Rocky Road, Bacon Cheese Quiche to Pear Coffee Cake. In addition to to culinary delights, while you read through recipes, you'll also travel through the pages to dream about a vacation opportunity with detailed information on each of the inns featured here.
"Colorado Culinary Inn-Spirations"
offers you an opportunity to visit our "Inspected and Approved" Bed & Breakfast Innkeepers of Colorado member inns while enjoying the flavors of Colorado B&Bs right in your own home.
A Gift to Remember: With the holiday season right around the corner, what a perfect time to give the gift of gourmet cooking to a loved one or party host.
Your cookbook can be ordered for just $19.95 (Colorado residents add 7.4% sales tax) and includes shipping and handling. Click here for an order form or send your check for $19.95 to BBIC Cookbook, PO Box 38416, Colorado Springs, CO 80937.
------------------------------------------
and increasing Member Marketing in Colorado!
HURRY - DEADLINE FOR REGISTRATION NOVEMBER 1ST!
Attention Innkeepers, Aspiring Innkeepers and Media Representatives
Not a BBIC Member? You're welcome to attend
Subscribe to our "Colorado Inn-Spirations" e-newsletter!
HURRY-REGISTRATION IS LIMITED!
2009 Bed & Breakfast Innkeepers of Colorado Aspiring Innkeeper Day and B&B Conference
Lisa Kolb, Acorn Internet Services - Social Media and the do-it-yourself Innkeeper

Tim Wilson, BedandBreakfast.com - Marketing ideas including "Being a Lemonade Innkeeper in a Lemon Economy"

Becky Goldsmith and Roxanne Kolbe, InnMatchmakers - "The Economy According to Inn Sales"

Hix Insurance - "Ensuring Your Inn Future is Insured"
Sunday, November 8 through Monday, November 9
The Golden Hotel, Golden, Colorado
Thank you to this year's sponsors!
Our Premiere Platinum Sponsors
Inn Matchmakers
Udder Farms
Gold Sponsor
Hix Insurance
Bronze Sponsor
Bath Nation
Acorn Internet Services
Supporting Sponsors
Turkish Towels, Greenwich Bay Trading Company, Fuller Soaps, Gilchrist and Soames, Hanover Mortgage, INNS Magazine, Deneen Pottery
Aspiring Innkeeper Workshop
and see what all the excitement is about!
Internet Marketing, Media Publicity, Tax Tips and More!

Dynamic Speakers and Colorado B&B Updates

BBIC's Annual Report and Announcement of the 2009-2010 Marketing Plan and Strategic Goals
BBIC Membership Meeting and Board of Director Elections
Displays - Networking - Fun, Food & More!
Bed & Breakfast Innkeepers of Colorado Association (BBIC) have announced the 2009 Annual B&B Conference "Golden Opportunities for B&B Success". The Conference will take place on Sunday and Monday, November 8-9 Golden, Colorado (home to Coors Brewery and the Colorado School of Mines) at the lovely Golden Hotel. The plans for this year's conference look to be very exciting and informative. Bed & breakfast innkeepers from all over the state, displays, and aspiring innkeepers will meet to partake in workshops, food and fun!
In addition to the innkeeper conference, on Sunday, November 8, aspiring innkeepers will participate in an all-day workshop with seasoned bed and breakfast innkeeper/consultants. Would-be and newly established innkeepers will learn from a variety of topics encompassing the bed and breakfast innkeeping business. Topics will include: Introduction to the B&B Industry, Business Planning, Daily Operations, Marketing Tips, Business and Policies, and Preparing for Success. The Aspiring Innkeepers' seminar will include a take home workbook. Coordinated and hosted by Bed & Breakfast Innkeepers of Colorado founders, Sallie and Welling Clark of Holden House Bed & Breakfast Inn, it will be an entire day packed full of practical business tips and seasoned advice. Aspiring Innkeepers will want to attend both days November 8-9 to reap the rewards of all the information packed and networking opportunities to make your B&B dreams come true!
On Sunday, November 8, BBIC members & guests will be invited to a complimentary evening welcome reception and cash bar hosted by BBIC.
On Monday, November 9, the Bed & Breakfast Innkeepers of Colorado (BBIC) Conference gets underway. "We're really excited about this year's conference line-up including the Aspiring Innkeepers Day", said BBIC President Karen Cullen. "Our Colorado innkeepers won't want to miss the educational opportunities, meeting, networking, and displays. The conference will feature special presentations including media marketing, promotions and Colorado promotion updates. It's also a great opportunity to meet and greet fellow innkeepers from all over the state", Cullen added.
Special speakers will present on issues important to the B&B industry including using creative publicity and earned media opportunites to get your inn noticed, Internet marketing and design, and more.
The Bed and Breakfast Innkeepers of Colorado will also host an annual membership business meeting with plenty of networking opportunities. Important issues will be discussed at this year's business meeting, including elections and bylaw changes.
Registration information is now available.
BBIC Conference Information:
Sponsorship Opportunities: Sandee Rogers 719-488-4355
Not a Member? Click here for BBIC Membership Information!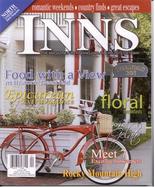 accomplishments from 2008-2009:
BBIC Featured Advertorial in Inns Magazine and annual four issue listings in print and online versions including magazine distribution in Barnes and Noble bookstores with 8,000 additional glue-in BBIC directories for Inns Magazine direct mail subscribers in the 2009 Gourmet Issue
BBIC Members - Don't forget to
renew
to take advantage of these incredible marketing benefits!
2009 BBIC Branding campaign with consistency of 2009 State Guide, website, and cookbook

Updated and upgraded website with database functionality, new features (book now, recipe and specials posting updates accessible by members) and internet marketing improvements
Articles with BBIC member published in Ritz Hospitality quarterly magazine
BBIC Blog
BBIC Facebook page (Become a Fan!)
Editorial coverage for BBIC members in AAA Encompass Magazine
Examiner.com features on BBIC and scenic byways
Monthly "Colorado Inn-Spirations" distributed to over 4,000 email subscribers each month
$15,000 Colorado Tourism Office Grant for 2009 implementation
New full color 2009 State B&B directory distributed at all Colorado Welcome Centers, select Chambers of Commerce, Tourism Bureaus and BBIC member inns.
New "Colorado Culinary Inn-Spirations" Cookbook with recipes from throughout Colorado BBIC member inns. BBIC Member Inns, load your recipes and promotional specials. Email our Administrator for instructions and set-up details!
Updates to members on marketing ideas and "Inn The News" column distributed to potential guests with each enewsletter